Since coming into the Uganda boxing federation (UBF) president in early 2018, Moses Muhangi has proved a great mobiliser as he strives to make Uganda's boxing great again.
Albeit financial hardships, Muhangi has tried to resurrect and re-popularize the country's golden sport so as to attract more sponsors and government attention.
After UNAIDS coming on board to box HIV/Aids out of boxing fraternity, UBF has also partnered with UNWomen, the United Nations Entity for Gender Equality and the Empowerment of Women, in order to promote and advocate for gender equality and fight gender based violence in the boxing fraternity.
Muhangi says that boxing has a hard-to-reach audience which can be mobilized for organizations like UNWomen to educate them.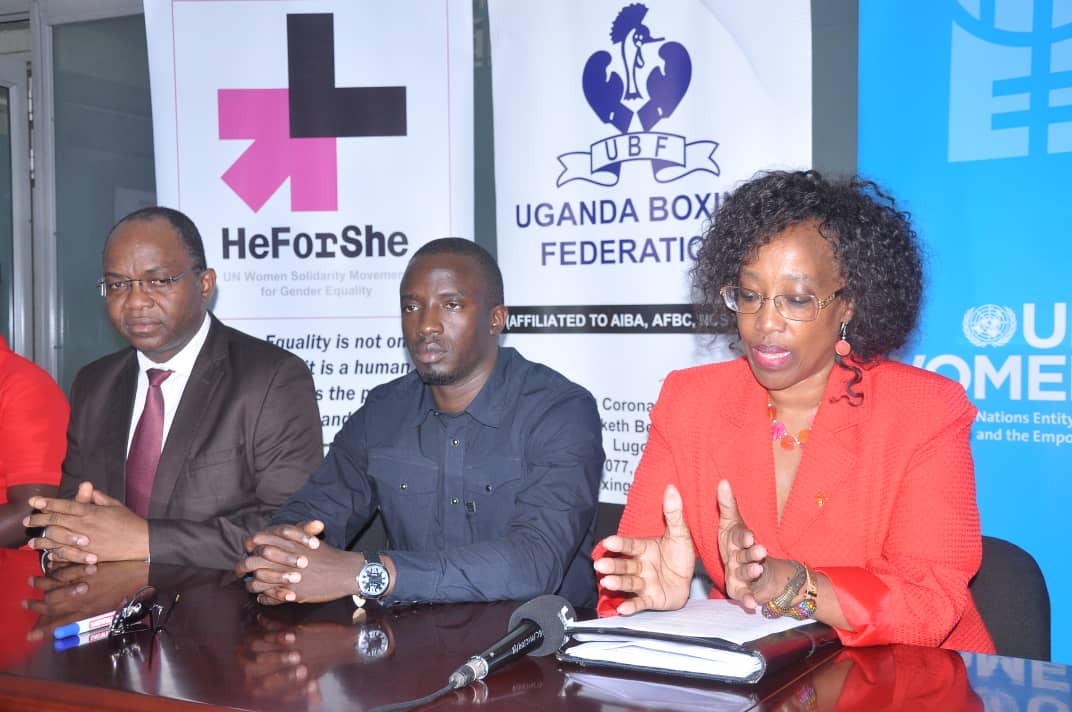 "Most of our members are ignorant about human rights and available opportunities yet they are hard to reach. With this partnership, UBF shall mobilize these masses from the ghetto mostly and invite UNWomen to sensitise them as well as UBF passing on the information at any moment we engage them," noted Muhangi. He said that boxing is a successful sport in terms of mobilization local people who may not be reached with traditional and digital modes of communication. The quality of leadership in boxing now will bring on more partners because of its creativity and sacrifice to the sport." UBF ha before partnered with UNAIDS, PEPFER, CDC, IDI, AIC and UDF.
In the latest partnership with UNWomen signed last week, UBF will get $30000 (About Shs110m) to help it run its activities and UNWomen activation.
Meanwhile, the national boxing team (Bombers) continues with intense training at the Luzira prisons ahead of next month's All Africa Games in Rabat, Morocco.
A team of 25 boxers in the camp are under watchful eyes of four coaches led by Patrick Lihanda.