BUL FC have made changes in their administration with Ronald Barente being named the new club chairperson with immediate effect for a period of four years. Barente replaces the long-serving Silver Alias who has been in the position since the club's promotion to the premier league in 2011-2012 season. The changes in the administration were confirmed by the club's head of communication Joseph Mutaka on Friday morning during a oppress conference at the club offices in Masese, Jinja.
"The management organized elections last week for the contention between Alias Silver and Ronald Barente and voters opted for Barente to steer the club further. Out of 28 members who voted, Barente scoped 19 votes.
Barente thanks the outgoing chairman for his unprecedented leadership and his enthusiastic contributions. "It is worth noting that Mr. Alias was the first company staff to run this Club and leaves it in a good state of performance where we sit second on the 16-team log with 28 points," noted Barente, whose immediate task is to bring in a new club Chief Executive Officer after Salmin Saleh's contract not being renewed in August following alleged match-fixing implications against him. BUL host Proline in their last UPL first round fixture this Saturday at the Kyabazinga Stadium, Bugembe.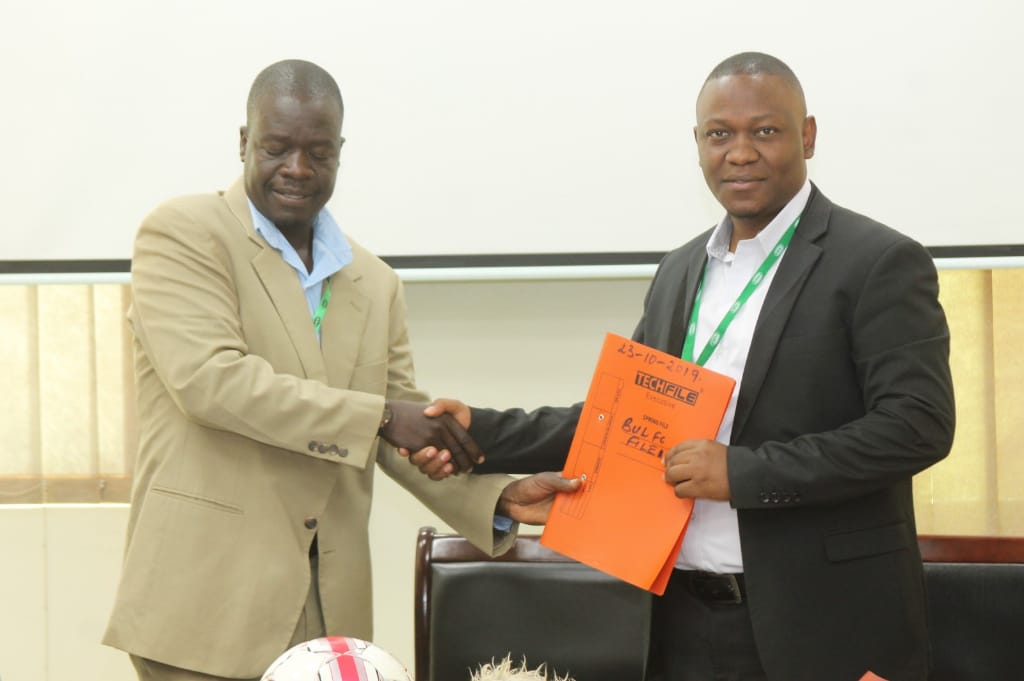 QUICK FACTS ABOUT RONALD BARENTE
✓He's an engineer by profession
✓He's been the chairperson of Bidco Uganda Ltd Football Corporate team
✓Bidco Head of Environment Health and Safety
✓Among others
ALIAS SILVER'S ACHIEVEMENTS DURING HIS REIGN
✓ Winning FUFA Juniors League
✓ Maintaining the club in Uganda Premier League since 2011.
✓Putting club structures In place
✓Establishing BUL FC as a standing brand in the sporting environment.